Map & Portal Registration
Mineral Tenement Map and Cadastre Portal
Mineral Tenement Map Portal
The purpose of the mineral tenement map portal is to display mining and exploration licenses and applications boundaries and key attributes/information for public consumption, this is also inline to the EITI standards to promote transparency within Papua New Guinea's mineral sector.
Additional information on geology and mineral occurrence is also displayed to attract future investments.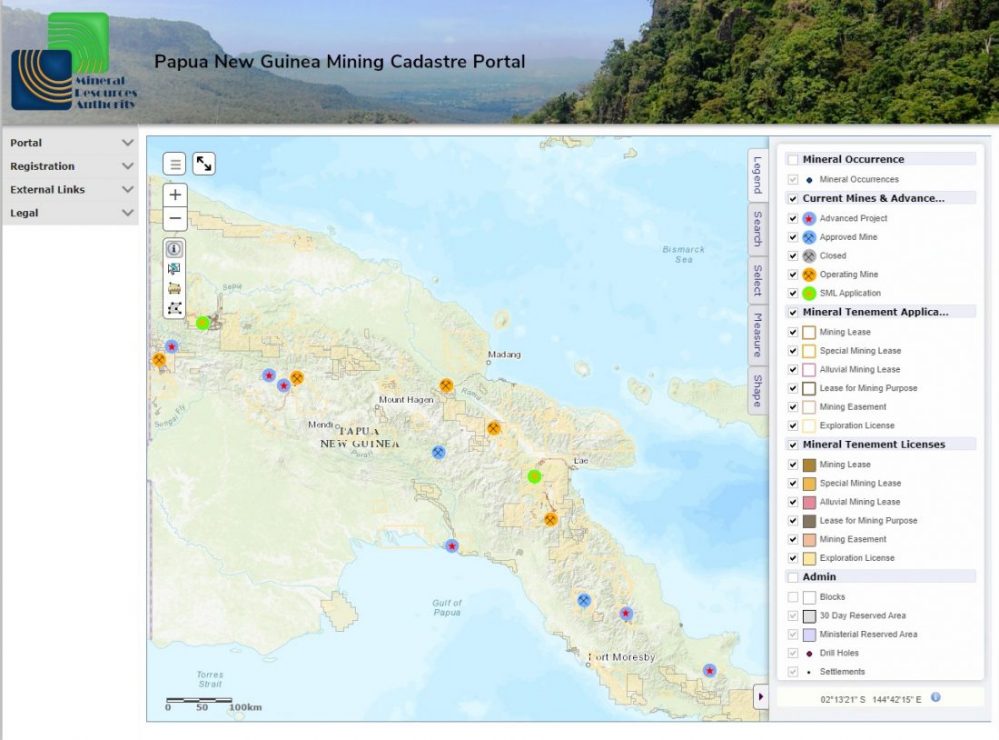 This Mining Cadastre Portal provides an e-government platform for all stakeholders in the mining sector of Papua New Guinea to engage directly with the Mineral Resource Authority (MRA), the custodians of Papua New Guinea's mineral wealth.
Currently the Portal is open for the registration of valid tenement holders. Once registered, users will be able to view their portfolio of tenements and undertake online transactions such as the payment of fees and the submission of reports. The Portal is also open for requests for application withdrawal and surrender of tenement. As soon as the legal framework allows, the Portal will allow registered users to apply for new tenements, undertake renewals and relinquishments.
To use the portal, you are first required to register in person with the Mineral Resource Authority. You can find out more about the process as well as download the required forms by clicking the appropriate links in the menu