Mining in Papua New Guinea
Successful mining and exploration requires a good understanding and respect for the diversity of the country, both in terms of cultures and socio-econmic contexts, as well as biodiversity and natural characteristics.
MRA assists companies in abiding by existing legislation in this regard, and in providing overall advice, based on expertise which has been built up from work conducted throughout Papua New Guinea.
Services
Revenue
Safety
Resources Estimate
The MRA is principally a government regulatory institution providing regulatory services to companies holding exploration and mining tenements in Papua New Guinea. Mining can be a highly risky but profitable business, and people in Papua New Guinea may have high expectations on the benefits it may bring. MRA prides itself in managing these expectations effectively since its conception in 2005. Apart from these services, MRA is also a scientific institution conducting surveys and explorations to understand better the geology and mineralization of Papua New Guinea. It is the custodian of all mineral and other earth sciences data in Papua New Guinea.
Papua New Guinea is blessed with a vast range of mineral resources consisting of Gold, Silver, Copper, Nickel and Chromite (Chromium). In addition, there still remains a large array of other mineral resources that are yet to be discovered and currently our estimate on our mined resources remains to be assessed.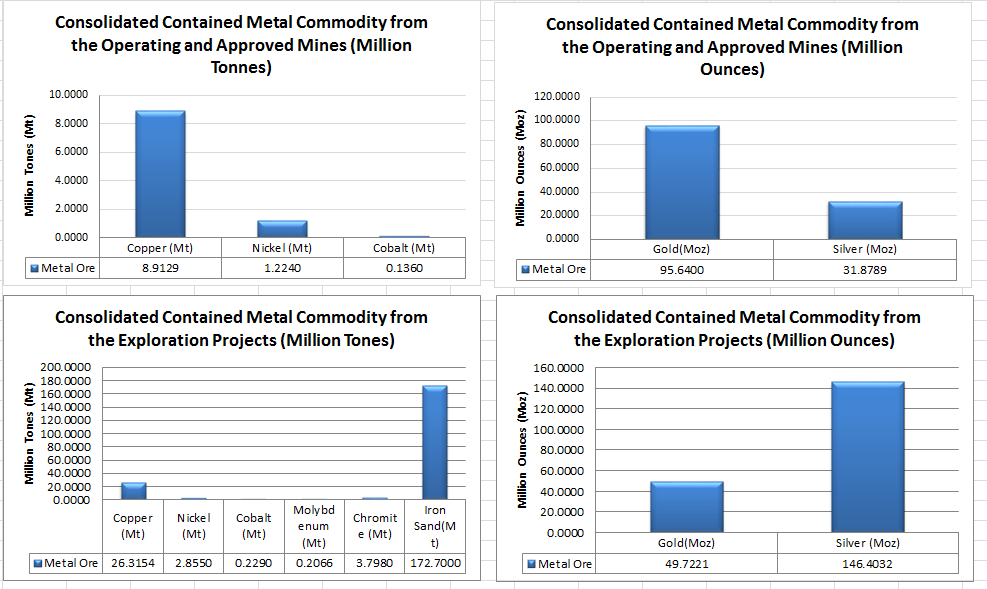 The Mineral Resources Authority (MRA) is a government institution established to regulate, grow and sustainably manage the mining (minerals) industry to maximize mineral export revenue for Papua New Guinea. It is the custodian of over 15,000 volumes of exploration reports and over 900,000 data points of mineral data. It is the first point of contact for any businesses in the mining sector.
As the mining business encroaches on customary land, local communities are impacted one way or the other, and with it the perceptions and expectations on improvement of their lives. The MRA plays an important role in facilitating and managing these perceptions and expectations. It is the middleman for all stakeholders in the mining and exploration and related activities.
Regulatory Services
Geology & Mineral Data
Mining Community Managment
A whole division, with a staff of 39 is dedicated to effectively administering and managing all exploration and mining projects in Papua New Guinea. The division registers and manages all tenements; applications, currents, and renewals. It hosts the three key State Regulatory Positions; The Registrar of Tenements, The Chief Mining Warden, and The Chief Mines Inspector.
The Geological Survey of Papua New Guinea is an integral part and a division of the Mineral Resources Authority, when MRA was established in 2005. It is the scientific arm of MRA, responsible for the acquisition, process and analysis, and custodianship of all earth sciences data of Papua New Guinea. This data includes the explorations reports, some dating back to the 1950s & 60s and remote sensing data, mainly geophysical data such as aeromags, radiometrics and Radar
Mining in Papua New Guinea draws a lot more stakeholders than other global mining jurisdictions. The direct and indirect members of the community stakeholders alone are vast, and with it comes varying perceptions and expectations. Adding to this is the various levels of governments in Papua New Guinea, and the company and its shareholders. Seeing the enormity of the tasks in managing them, the Government of PNG through MRA dedicated a team of 22 officers to effectively manage the projects and their potential issues. One of their key policy documents administered and managed by this team is the Mining Project Memorandum of Agreement (MOA). They are the implementers of the national government's PIP projects.
Welcome to the
Cadastre Portal and Mineral Tenement Map
This Mining Cadastre Portal provides an e-government platform for all stakeholders in the mining sector of Papua New Guinea to engage directly with the Mineral Resource Authority (MRA), the custodians of Papua New Guinea's mineral wealth.
The Map Portal (Click to View) displays mineral tenement license and application boundaries and key attributes/information for public consumption; this is also inline to the EITI standards to promote transparency within Papua New Guinea's mineral sector.
Investment
Ready to Bring Bigger, Better, Faster And Stronger
Projects Than Ever Before!!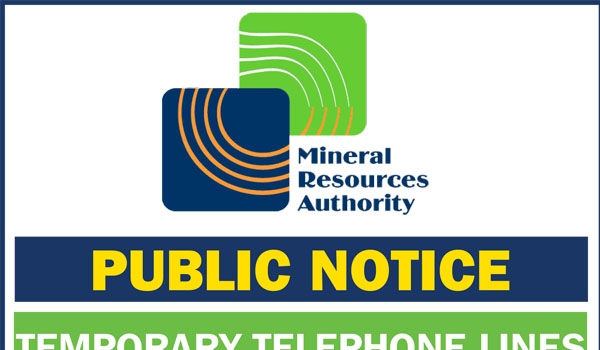 The MRA wishes to advise that there is Construction of a solar grid pv system within and around the mining …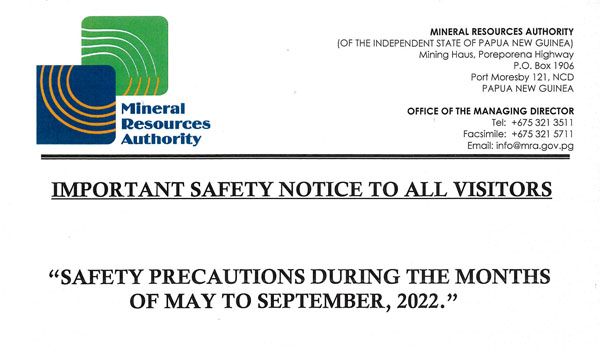 The MRA wishes to advise that there is Construction of a solar grid pv system within and around the mining …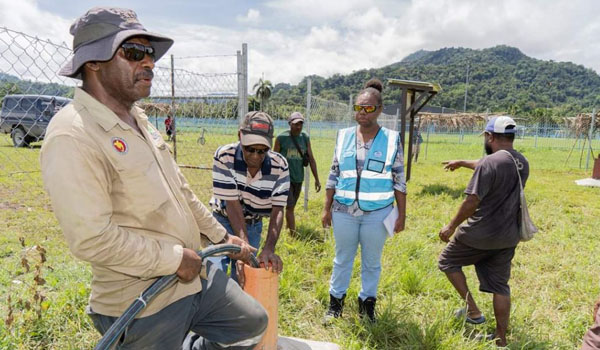 Residents of Walium Station (in the Usino-Bundi District of Madang) and the surrounding local communities of approximately 5000 people, will …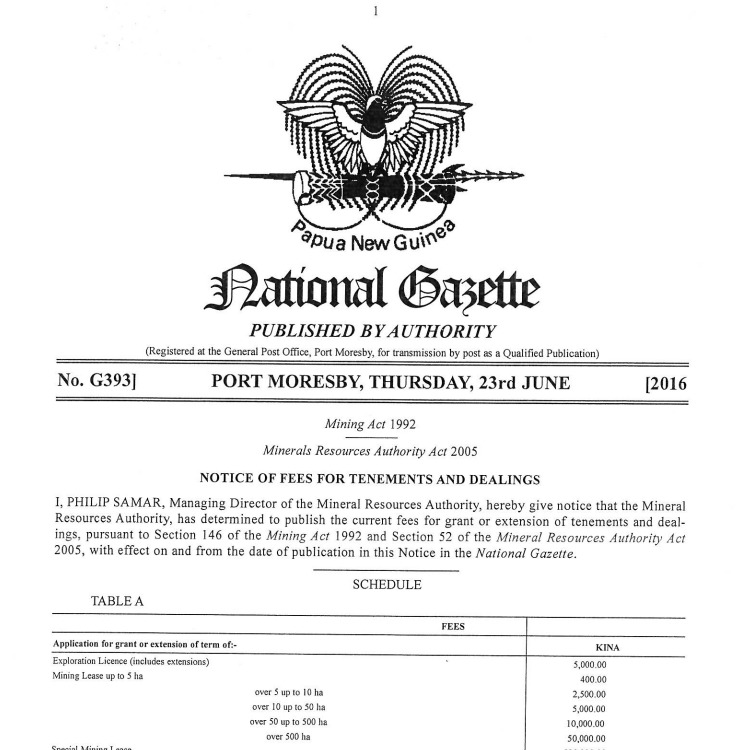 NOTICE OF FEES FOR TENEMENTS AND DEALINGS 3 PHILIP SAMAR, Managing Director of the Mineral Resources Authority, hereby give notice